Perry Edinger, PA-C, ATC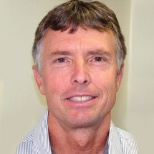 Edinger completed his physician assistant education and training and received his PA degree from A.T. Still University in August 2012. Since then, he has served as a concussion expert with the National Football League in Phoenix, at all Arizona Cardinals home football games, and as a research coordinator and clinical assistant with the orthopedic clinic, where he designed, developed and implemented research for orthopedic patients.
Edinger is the founder and original race director of Pat's Run, a fund-raising and awareness event for the Pat Tillman Foundation. Prior to beginning his career as a physician assistant, Edinger was an athletic trainer and owner/operator of P! Enterprises, a medical fitness service for in-home care patients. There he coordinated and provided exercise, massage therapy and rehabilitation monitoring and consultation programs for patients, lectured to groups on athletic injury prevention and management, and provided emergency medical technician services for athletic events.