Danica Bennett, PA-C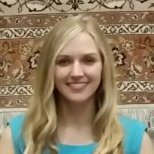 Danica Bennett is a Physician Assistant certified by the NCCPA who specializes in Sports Medicine. Over the past several years she has developed the skills and experience necessary to successfully treat a variety of Orthopedic conditions and assist in an assortment of orthopedic surgeries.
Danica quickly accelerated through her associates degree at Dixie State University on a music scholarship. Her musical talents continued throughout college as she performed with the Southern Utah Symphony playing the Violin. She then transferred to the University of Utah where she completed a Bachelor's degree in Exercise Science, finishing the program near the top of her class.
During this time she also completed eight marathons, including qualifying for, and completing, the renowned Boston Marathon, as well as a 31 mile Ultra-Marathon.
Danica was accepted into Midwestern Universities Physician Assistant Program in 2013, which is ranked in the top 20 of all PA programs in the nation. During this time she excelled in both the classroom and rotation settings as she immersed herself in the field. She also completed an Orthopedic Surgery rotation which is where she developed a strong desire to work in Orthopedics.
In addition to her responsibilities as a PA Danica is married and has a rambunctious little boy with another one on the way. She enjoys spending time with her family and doing all things outdoors.